Original article website:  Very Well
Cooking your own meals is extremely beneficial for a variety of reasons, including that you have control of ingredients, which limits fat and provides portion control. And when you cook your own food, you are guaranteed freshness. But it is impossible to put together a meal when you don't have any food in the house. Keeping the fridge fully stocked can be tough, especially if you have a busy schedule and often wind up throwing food in the garbage due to spoilage.  But just a few simple ingredients can go a long way. If you have certain food items in your house, you are guaranteed to be able to throw together a meal that is tasty, healthy, and diabetes-friendly.
1) Vegetables
 Contrary to popular belief, frozen vegetables can be just as good as fresh vegetables. They are frozen at their peak freshness, making them rich in vitamins and minerals. Due to their high water and fiber content, vegetables provide bulk to meals and should be used as a base or the foundation of your plate. Filling up on non-starchy vegetables can help to reduce blood pressure, weight, and blood sugars. Aim to make half of your plate non-starchy vegetables. Purchase those without any added sauces, butter, or salt.
How to Prepare: Pop them in the microwave or steam them with a few tablespoons of water. Sprinkle with olive oil and garlic powder (if you don't have fresh garlic). 
What to do with them: Toss them into salads and soups or use as sandwiches toppers. Build your plate by making vegetables the base, followed by lean protein, such as chicken, fish or turkey and a complex carbohydrate, such as sweet potato or quinoa. Add leftover vegetables to egg white omelets or an egg scramble.
Beans are rich in filling fiber, lean protein, and folate. Dried beans are preferable when you have time to cook them because they contain less sodium, but not everyone has time to cook them. Instead, use canned beans and be sure to rinse them well (to help rid some of the sodium).
How to Prepare them: No preparation needed. Just open the can, rinse, and use. If you'd like to get creative, you can puree them and make them into a spread.
What to do with them: Add beans to an egg scramble, toss them into a salad, or spread a smear onto a sandwich. Beans can also be added into soups, stews, and side dishes. While beans are healthy they do contain carbohydrate so be sure to factor the carbohydrates into your meal plan. Half a cup is about 20g of carbohydrate.
3) Eggs 
Eggs are rich in vitamin D, lutein (a carotenoid that promotes eye health), and protein. While many people avoid eggs due to their cholesterol content, research suggests that it may not be dietary cholesterol that increases blood cholesterol, but rather saturated and trans fat intake. If you have high cholesterol, it's best to limit your yolk intake to no more than about two to three times per week. On the other hand, egg whites are fat-free and can be eaten daily.
How to Prepare: Scramble over low until cooked evenly, or boil in cold water for five minutes and rinse under cold water. For more tips on cooking eggs, click here.
What to do with them: Eggs are versatile—eat them for breakfast, lunch or dinner. Scramble eggs with vegetables and black beans for a ranchero flare or hard boil them and chop them into a salad. Make a vegetable frittata for the week and eat at any time. 
4) Canned Tuna in Water 
Rich in omega-3 fatty acids and lean protein, tuna is a wonderful addition to lunch and dinner meals. While the FDA has recommended that we increase our intake of fish, it's important to monitor weekly intake to safely avoid high levels of mercury.
To reduce mercury intake, choose light tuna (as opposed to albacore). Consumer reports suggests that a 150-pound person safely can eat 5 ounces of albacore tuna and about 13 ounces of light tuna weekly. For more information, check out this article. 
How to prepare: Open the can and drain the water (do not get cans in oil) and voila—done.
What to do with it: Mix tuna with avocado for a healthier version of "tuna salad." Add tuna to whole grain pasta with broccoli for a hearty, high protein, high fiber meal. Mix tuna into salads or make a low-fat tuna melt with low-fat cheese, whole grain bread and mustard instead of mayonnaise.
5) Whole Grain Bread 
Any bread that has the 100 percent whole grain stamp or the word whole as the first ingredient is considered a whole grain. Whole grain bread is rich in fiber and b-vitamins. When purchasing, aim to choose one with limited ingredients and opt for those with 90 calories or less. Two slices of bread is about 30 g of carbohydrate so be mindful of your portions. Bread can serve as the carbohydrate in any meal.
How to prepare: Toast, grill, bake or place in sandwich maker to change things up a bit.
What to do with it: Use whole grain bread to make french toast or use as a substitute for a bun or bagel (high in carbohydrates and low in fiber).
6) Quinoa 
A gluten-free ancient grain, quinoa comes in a variety of colors—red, white, black. Quinoa is a low glycemic index food rich in protein and fiber. It contains only 160 calories and 30g of carbohydrate per 1-cup serving (~60 calories less and 15g carbohydrate less than pasta and rice).
How to prepare: Read the back of the package, but generally speaking quinoa is prepared: rinse and drain quinoa thoroughly in cold water before cooking. Place 1 cup of quinoa and 2 cups of water in a saucepan and bring to a boil. Reduce to a simmer, cover and cook until water in thoroughly absorbed for about 15 minutes. When done, the grain appears soft and translucent.
What to do with it: Add diced vegetables and beans to eat as a meal or side dish. Toss into salads or eat as hot cereal—a great alternative to oatmeal. I like to heat two-thirds cup cooked white quinoa with three-quarter cup blueberries, 1 tablespoon almond butter, and a splash of low-fat milk.
7) Low-Fat Greek Yogurt 
A great source of calcium, vitamin D, and lean protein, Greek yogurt is rich in flavor and smooth in texture.
How to prepare: Eat as is or freeze and use as a dessert. You can also make dips out of Greek yogurt that can be used as marinades or dipping sauces. 
What to do with eat: Make parfaits mixed with fresh fruit and chopped nuts for breakfast, toss into your morning smoothie for added protein punch, or mix into salad dressings to add creaminess. Low-fat Greek yogurt can serve as a substitute for sour cream.
8) Extra Virgin Olive Oil 
Rich in monounsaturated fat, olive oil is great for bringing out flavor in salads and vegetables.
How to prepare: Measure and use. 
What to do with it: Use a teaspoon in marinades for meat and in salad dressings. Substitute butter for olive oil when roasting vegetables to reduce the saturated fat content.
9) All Natural Nut Butter 
A must-have in households. Peanut, almond, cashew, sunflower butter—all these spreads are rich in healthy fat and protein. Make sure to read the labels because most need to be stirred and refrigerated after opening to prevent spoilage.

How to prepare: No prep needed, but a good stir is. Because all-natural nut butter contains nothing except nuts and salt, the oil separates and rests on top. Stir well and refrigerate after opening.
What do with it: For dessert or snack, drizzle some on an apple or half of a banana. Spread over whole grain toast, or a whole grain waffle and top with slices berries, scoop a tablespoon into hot cereal for an added protein boost or dollop a tablespoon into your morning smoothie. Remember to watch your portion as 1 tablespoon is generally 100 calories and 14g of fat (good fat).
10) 100% Pure Canned pumpkin
A nutrition powerhouse, canned pumpkin is rich in vitamin A (can help to promote eye health) and fiber.
How to prepare it: Check the expiration and open. No additional prep needed. If you want to use a whole pumpkin—you'll have more options: cooking low-carb with pumpkin
What to do with it: Use in soups, stews and chili or desserts or even breakfast! Use as a substitute for squash in a recipe. Pumpkin is extremely versatile as it can take on savory or sweet flavor. Check out this awesome hot pumpkin cereal recipe!
Sources: 
Djoussé L, Kamineni A, Nelson TL, Carnethon M, Mozaffarian D, Siscovick D, Mukamal KJ. Egg consumption and risk of type 2 diabetes in older adults. The American Journal of Clinical Nutrition. 2010; 92(2):422-7.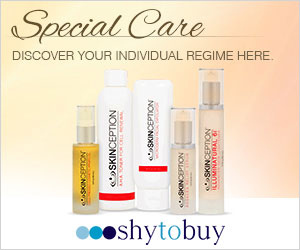 Eat more chicken, fish, and beans than red meat. American Heart Association. http://www.heart.org/HEARTORG/HealthyLiving/HealthyEating/Nutrition/Eat-More-Chicken-Fish-and-Beans-than-Red-Meat_UCM_320278_Article.jsp#