Welcome to the health and wellness section of my blog.  Articles include subjects related to Diabetes,  health and wellness issues, resources and links, and more.  Please feel free to peruse this section and check out the links and resources listed.
If you have a medical or health question or article you want here let me know and I will try to provide the necessary links or articles.  I am not a medical professional but do research and try to provide accurate information here.
I am adding several pages that deal with diabetes both for human and animal (specifically cats).  The current trend of diabetes Type 2 is on the rise and according to AJCN.  First published ahead of print August 10, 2011 as doi: 10.3945/ajcn.111.018978.,
"Diabetes is highly prevalent in the US population. More than
11% of US adults aged 20 y (25.6 million persons) have diabetes;
the majority (90–95%) suffer from T2D,4 and 1.9 million
new cases of diabetes occur each year."
The facts provided by The Public Health Service, Gov't Canada 2011,
"In 2008/09, almost 2.4 million Canadians (6.8%) were living with diabetes.
According to data obtained from blood samples, about 20% of diabetes cases remain undiagnosed.
While the prevalence increased with age, more than 50% of Canadians diagnosed with diabetes (1.2 million) were of working age, between 25 and 64 years of age.
The overall prevalence was higher among males (7.2%) than females (6.4%)."
When you consider these facts from two separate countries, it is obvious that Diabetes is a major contributor to the costs and impact of our health care systems.  
The following statistics are provided from The Public Health Service, Gov't Canada 2011 website:   The Public Health Services – Canada
Newfoundland and Labrador, Nova Scotia, and Ontario had the highest age-standardized prevalence rates of diagnosed diabetes in Canada; Nunavut, Alberta, and Quebec had the lowest.
From 1998/99 to 2008/09, the prevalence of diagnosed diabetes among Canadians increased by 70%. The greatest relative increase in prevalence was seen in the 35 to 39 and 40 to 44 year age groups, where the proportion doubled. Likely, this increase in younger age groups is, in part, a consequence of increasing rates of overweight and obesity.
In 2008/09, more than 200,000 Canadians were newly diagnosed with diabetes (6.3 cases per 1,000 individuals).
Just under half of new cases of diabetes were diagnosed in individuals aged 45 to 64 years old. Survey data indicate that in this age group, 47.5% of individuals with diabetes were obese compared to 19.1% of individuals without diabetes, implying that obesity was a major contributor to diabetes in this age group.
The overall incidence of diabetes during an 11 year period (from 1998/99 to 2008/09) has been slightly increasing, particularly among children aged one to 19 years and among working-age adults aged 30 to 49 years. This increase was seen mainly in Ontario, British Columbia, Saskatchewan, and the Northwest Territories.
If incidence and mortality rates continue at levels seen in 2008/09 data, estimates suggest that the number of Canadians living with diabetes will reach 3.7 million by 2018/19.
These numbers alone are very concerning to everyone and puts into perspective how important it is to deal with this health epidemic now.    The following statistics provided from The Public Health System, Gov't Canada highlight the impact on health of Canadians:
Individuals with diabetes are over three times more likely to be hospitalized with cardiovascular disease than individuals without diabetes, 12 times more likely to be hospitalized with end-stage renal disease, and almost 20 times more likely to be hospitalized with non-traumatic lower limb amputations.
Diabetes was the primary cause of 34% of new cases of end-stage renal disease in 2009, creating a growing demand for renal replacement therapy (dialysis or transplant) in Canada.
Because diabetes shares several risk factors with other chronic diseases, 36.5% of Canadian adults with diabetes reported having two or more other serious chronic conditions (hypertension, heart disease, chronic obstructive pulmonary disease, mood disorder, and/or arthritis) in addition to diabetes, and 12.5% reported having three or more.
Nearly 40% of Canadian adults who reported having diabetes rated their health as "fair" or "poor", compared to a tenth of the adult population without diabetes (10.3%).
Although only 3.1% of all deaths in Canada were attributed to diabetes in 2007, more than a quarter (29.9%) of individuals who died had diabetes in 2008/09. Diabetes itself does not typically lead directly to death, but the complications associated with diabetes do.
At every age group, individuals with diabetes experienced mortality rates at least two times higher than those without. This results in noticeable decreases in life expectancy as well as health-adjusted life expectancy.

Based on available data, it is calculated that more than one in ten deaths in Canadian adults could be prevented if diabetes rates were reduced to zero.
The last fact  which I have highlighted in red, is very sobering and sums up our current health issues regarding diabetes;  We must take the appropriate steps to reduce the amount of people that have diabetes.
There are three types of diabetes that affect us and it is estimated that 90% to 95% of Canadians with diabetes have type 2 diabetes.  Approximately 5% to 10% have type 1 diabetes and gestational diabetes, which develops during pregnancy, and typically disappears afterwards, has been detected in approximately 3% to 5% of all pregnancies that resulted in a live birth
  The American Diabetes Association  National Diabetes Fact Sheet, 2011:
 Among U.S. residents aged 65 years and older, 10.9 million, or 26.9%,
had diabetes in 2010.
About 215,000 people younger than 20 years had diabetes (type 1 or
type 2) in the United States in 2010.
About 1.9 million people aged 20 years or older were newly
diagnosed with diabetes in 2010 in the United States.
In 2005–2008, based on fasting glucose or hemoglobin A1c levels,
35% of U.S. adults aged 20 years or older had prediabetes (50% of
adults aged 65 years or older).
Applying this percentage to the entire U.S. population in 2010 yields an estimated 79 million American adults aged 20 years or older with prediabetes.
Diabetes is the leading cause of kidney failure, non traumatic lower limb amputations, and new cases of blindness among adults in the United States.
Diabetes is a major cause of heart disease and stroke.
• Diabetes is the seventh leading cause of death in the United States.
Diabetes affects 25.8 million people, 8.3% of the U.S. population.
DIAGNOSED  18.8 million people.
UNDIAGNOSED  7.0 million people
My main purpose is to highlight how important it is to change your lifestyle in order to be preventative and decrease the chances of having diabetes.  I cannot stress the importance of this because once you have diabetes, you cannot get rid of it regardless of what the 'magic pill' advertisements say.  You can go into remission but that takes hard work on your part and your health teams part.  I am including the PDFs for some of the  links and information provided in this article.  Feel free to download and save the information.  
Here is the link for the PDF file:  ndfs 2011.pdf
Here is the AJCN. PDF Study:  Am J Clin Nutr-2011-Pan-ajcn.111.018978 (1)
I am also including some links for health and resources to assist you with your maintenance in dealing with diabetes.

I use this before I go to sleep and it works. I have been able to sleep better using this sleep aid. It is natural and so far I find it to be a good resource to help me to sleep better.
Nature Sleep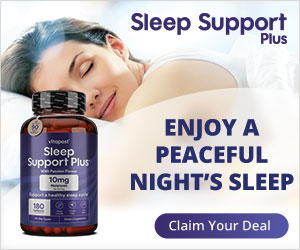 Best Regards,
LS Creations